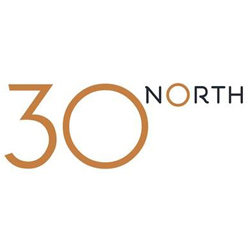 Fine Dining Cook
Jacksonville, FL
Opening Soon in Atlantic Beach -- 30North will showcase culinary excellence with an emphasis on presenting fresh local ingredients in an artistic and refined manner. We have two full-time opportunities for fine dining cooks.
Offering $1,000 Sign-On Bonus!
30North will entertain guests for dinner five nights a week featuring chefs flight menus, imaginative amuses, wine paired entrees, and freshly prepared decadents from our pastry chef. Our culinary team will set a high bar. Meals here are occasions for our members to socialize with others, enjoy the camaraderie of our community and experience new flavors.
As a member of our new 30North culinary team you will receive mentorship from our Chef de Cuisine as you strengthen your fine dining culinary skills working alongside passionate culinarians. 
WELLInspired™ Employee Benefits are provided to you in addition to meaningful work, enriching community and a competitive compensation. Full-time benefits include 90% of medical premium costs employer paid, uncapped PTO accrual from day one, extraordinary scholarship and continuing education opportunities, and a 401k retirement program with generous employer match. Starting pay $18.50 per hour.
Qualifications:
Proficient in cooking methodology and able to prepare ingredients for grilling, sautéing, searing, frying, broiling, braising, and stewing.
Be willing to learn and understand molecular gastronomy techniques, such as spherification and using ingredients such as agar agar, sodium alginate, soy lecithin, calcium lactate, etc.
Have a strong sense of plate aesthetics and a passion for plating food with elegance and precision.
Exhibit strong knife techniques to include the routine care of one's own knives. 
Be able to read and understand set menus and recipes, and be able to follow them with minimal assistance from Chef.
Able to cook in an al a carte setting, being able to keep up in a fast pace environment.
Collaborate with the culinary team to create daily and seasonal menu items.
Have good communication skills, with the ability to relay information to supervisor or Chef de Cuisine about ordering and station needs.
Take pride in your appearance, ability to keep uniform and work station clean in a consistent manor.
Education/Training/Experience:
High school education preferred. Must be able to read, write, speak English and follow written and oral directions.
Technical or vocation training in Food Service or one (1) year on-the-job training is preferred.
At least one (1) year of experience cooking in a fine dining establishment required.
Our Vision:
From our pristine campus we offer an extraordinary dining experience, our commitment to excellence in hospitality is found in every detail. Innovative thinkers and doers thrive here and help us remain relevant in ever-changing times.
You'll feel it the moment you arrive — that warm and welcoming vibe. People wave and greet you by name. Our core values bring everyone together into a unified team to serve our members.
Work Hours:
Full Time, Tuesday thru Sunday, 12:30PM-9:00PM
Consider the possibilities to soar your culinary career at 30North! Complete this quick apply today to connect with our recruiter.
We are an Equal Opportunity and Drug Free Employer.
30North Restaurant is a new fine dining concept opening soon on the Fleet Landing Campus in Atlantic Beach.
86235837